I love reading. I always have, and as a child and teen I probably read a book or two a week. If I liked the book I read it in a day. Here are just a few of my favorites that I can remember off the top of my head. If I found a book that I really enjoyed I would read everything the author had written, so while I didn't write all of their books down I will mention it.
I received "A Little Princess" for Christmas (or my Birthday, it all blends together) in 4th Grade. I loved the book, I loved the pictures. I love the story! Also, "The Secret Garden" is another favorite.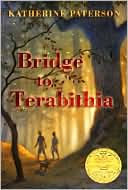 In 5th grade I had a teacher that really challenged my quality of reading. I had never had a teacher push me to read "
literature.
" Ms. Solberg did that for me, and I have to admit, its because of her that my love of reading flourished mightily. When I would finish one book she had another waiting in the wings. Katherine Paterson is still one of my favorite authors to this day, as you can see below I have two more selections by her.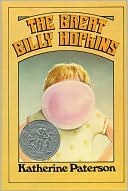 "The Great Gilly Hopkins" is about a young girl who has been bounced around in the foster care system, how this poor child acts and reacts. When she ends up in a home that she thinks she'll hate she actually comes to love the foster mom and the other kids there.
"Lyddie" about a young girl who works in a factory in the early 1900's (late 1800's?)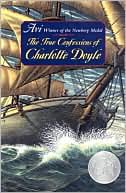 "The True Confessions of Charlotte Doyle" is one of my all-time favorite and most read books. I absolutely love this book, even though I haven't read it for years and years. I still have my well-worn copy sitting in our guest room and I try to get visitors to pick it up and read.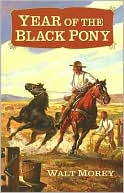 "Year of the Black Pony"
My 4th grade teacher read us some fabulous books that were not nearly as well-known as what some other teachers read aloud. While I don't remember every book she read that year I do remember this one "Year of the Black Pony." It was the first book she read to us. She had a mural up in the reading corner that her son (or husband?) had painted. Each book she would put up a different mural. The second book she read to us was called "Half-breed" and is also a book worth mentioning.
"Homecoming"
Cynthia Voigt is another favorite author of mine and this is the book that began it for me. If you adults haven't read "Homecoming" I highly recommend it. This is a book I read in 5th grade and I remember thinking how long it was, but I was so sad when it was over because I no longer were a part of this family. Luckily, I found out she wrote 7 books based on this family and the series goes on for a number of years in the character's lives.
WORLD WAR II Phase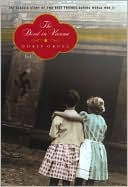 "The Devil in Vienna"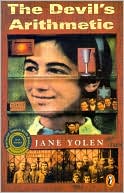 "The Devil's Arithmetic"

"The Upstairs Room"
"Summer of my German Soldier"
I definitely went through a World War II phase and I am pretty positive I read every single book out there dealing with this topic. I literally couldn't get enough. It was such a tragic time in history and reading about how one survived was always inspiring to me, even if it was fiction.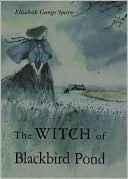 "The Witch of Blackbird Pond"
I have always loved historical fiction and this is one of those books that wasn't nearly long enough for my liking. I really love big, thick books that I can dive into, but I loved the story very much, so I forgive it's relatively short length.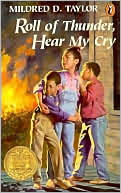 "Roll Of Thunder, Hear My Cry"
Another great book, that opened my eyes to the injustice of the world. I did read the other two books about the same family. "The Road to Memphis" and "Let the Circle be Unbroken" and I enjoyed those as well.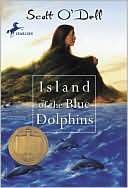 "Island of the Blue Dolphins"
A random award winner book that was in our bookshelf at home. I loved this story and the sequel called "Zia."
Those are a few of my favorites from childhood. Did you enjoy reading as a child? What were your favorite books?